Customisation de la mega region opensim via l'oar Universal Campus
18:50
By Sirin Peccable
megaregion
,
OSGrid
0 commentaires
Mais quel oar que oni kenkon met a notre disposition, une mega region toute buidée et scriptée.
Ayant installé cette mega region sur osgrid sous le nom de sirinie ambassade, je l'ai quelque peu modifié.
Cette fois je l'installe en hypergrid, hebergée sur un laptop a domicile, et j'ai pris la decision de la modifier un peu plus, voire beaucoup meme. En voici les premiers snapshot:
Et voila une façon de montrer la naissance d'une region ;) (j'espere que oni ne m'en voudra pas d'avoir detruit son travail titanesque)
J'en profite pour vous rappeler ou et comment installer le campus :
Le lien pour telecharger l'oar:
http://uc.onikenkon.com/
et une video de presentation: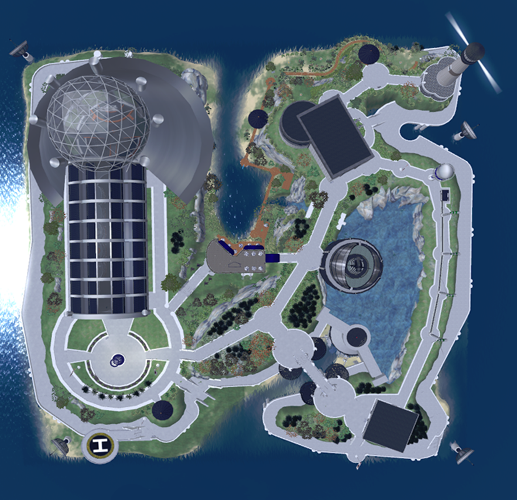 Universal Campus is scalable to accommodate any type of collaborative meeting. It consists of several buildings on a single island, however the virtual world can be freely modified by users.
| | | |
| --- | --- | --- |
| Presentation Rooms | Conference Room | Lecture Hall |